Samsung Galaxy S6 Egde Driver Software
---

Samsung Galaxy S6 Edge (SM-G925) Mobile Phone Driver for Microsoft Windows.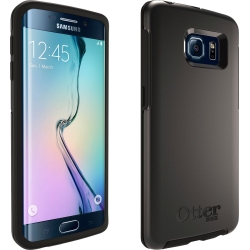 Samsung Galaxy S6 Edge Features
128GB†, (US Cellular), Black Sapphire
Reimagined Design Inside and Out
Innovative Dual-Edge Screen
5.1″ Quad HD Super AMOLED® display
16MP rear-facing camera
A Reimagined Design, Inside and Out
The Samsung Galaxy S6 edge is powerful to use and beautiful to behold. The slim and lightweight metal and glass design makes a bold statement, while the lightning-fast Samsung Exynos® 7420 Octa-core 64-bit processor delivers the most power and speed we've ever put in a smartphone.
An Edge on Innovation
The dual-edge screen and our best Quad HD Super AMOLED® display create a distinctive look and feel for all to see. It's innovation that creates a more immersive experience with things like shortcuts to your five favorite people, and when your favorite contacts call or text, our first-ever dual-edge screen lights up in bold, distinctive colors.
Stunning Display
Samsung put the imagination that makes their HDTVs amazing into the palm of your hand. The 5.1-inch Quad HD Super AMOLED® display shows everything brighter, clearer and more captivating on screen, and dynamically adjusts the display to adapt to different light conditions.
Our Best Smartphone Camera
The Galaxy S6 edge powers your selfies with a 5MP front-facing camera and a wide-angle lens, allowing you to capture more of the background and all of your friends. And if you double tap the home key, it quick launches from any screen. The ultra-responsive 16MP rear-facing camera with built-in Optical Image Stabilization and Auto real-time HDR will help you take great shots anywhere, every time.
Fast Charging and Power Saving
Equipped with a 2600 mAh battery, with Fast Charging feature, Samsung's exclusive Ultra Power Saving Mode and built-in wireless charging capabilities, the Galaxy S6 edge keeps you connected to the things you love. With fast charging, your battery goes from zero to up to 50% in about 30 minutes. And in Ultra Power Saving Mode, at only 10% power, you'll still get calls and texts for up to 24 hours.*
Samsung Galaxy S6 Edge Software Downloads
Operating System(s): Windows 10 (32-Bit), Windows 10 (64-Bit), Windows 8.1 (32-Bit), Windows 8.1 (64-Bit), Windows 8 (32-Bit), Windows 8 (64-Bit), Windows 7 (32-Bit), Windows 7 (64-Bit), Windows XP (32-Bit), Windows XP (64-Bit)
Samsung Galaxy S6 Edge USB Driver Download (15.3 MB)
This driver works both the Samsung Galaxy S6 Edge Series Download.

---
All information on this site is quoted.