Samsung C3010DW Driver
---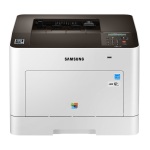 Samsung C3010DW Printer Drivers and Software for Microsoft Windows and Macintosh OS.
Samsung C3010DW Driver Downloads
Operating System(s): Windows XP, Windows Vista, Windows 7, Windows 8, Windows 8.1, Windows 10
Samsung C3010DW Windows Printer Driver Download (42.56 MB)
Operating System(s): Mac OS X 10.6 ~ Mac OS X 10.11
Samsung C3010DW Mac Printer Driver Download (19.63 MB)
This driver works both the Samsung SL-C3010DW Series Download.

---
All information on this site is quoted.